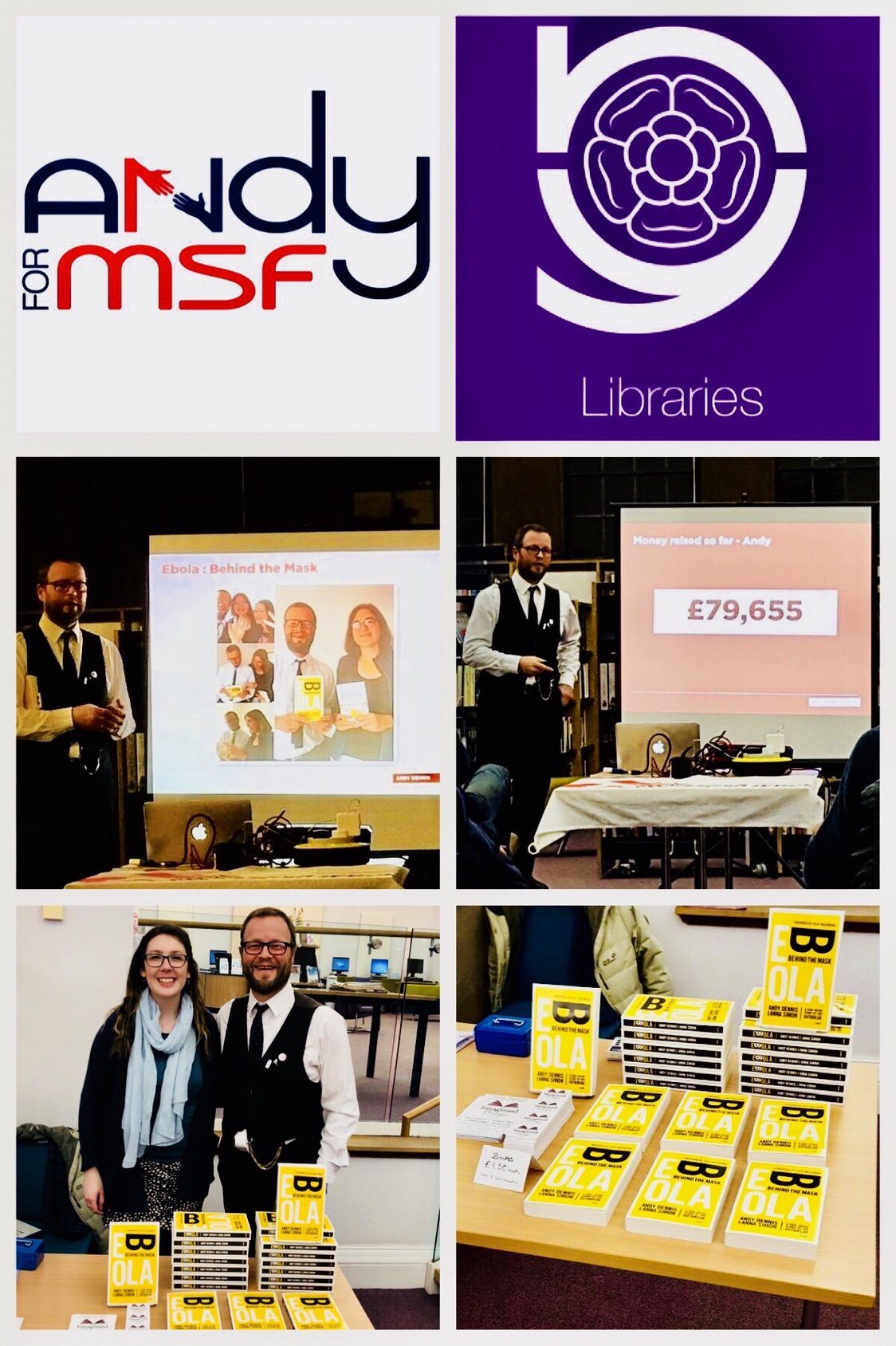 On Thursday evening at Harrogate Library, I gave a talk about the book Ebola : Behind the Mask by Dr Anna Simon and myself.
Around Twenty five people came to hear about the book and to buy a copy from Georgia of Imagined Things Bookshop. They made an enthusiastic and engaged audience and some interesting questions came up at the end.
I always feel extremely inspired when engaging with people about the work of Médecins Sans Frontières. This evening was no exception.
As well as interest in the book, just under £100 was donated on the night as well as some online donations after.
If you weren't able to make it on the night, you can buy a copy of the book at Imagined Things in Harrogate or HERE if you aren't in the area.
Behind the Mask tells the story of our preparation, mission and return home from the biggest Ebola outbreak in history. It tells of the tragedy endured by the population and the challenges facing those who cared for them.
As always thank you for your support.
Andy